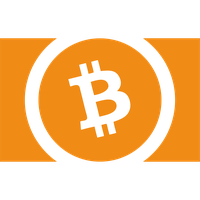 Market Cap
$ 9,202,923,331
Ƀ 1,406,498
ATH:  $ 68,801,460,620 
24h Trade Volume
$ 384,869,187
Ƀ 58,820
723,261 BCH
Supply
Circulating:
17,294,488 BCH
ATH Price
$ 3,978 
Ƀ 0.244 
Date:  20th Dec 2017
Bitcoin Cash Price Chart
What is Bitcoin Cash
Bitcoin Cash was created as an answer to the years-long debate among the Bitcoin community regarding the best way to scale Bitcoin to more users. The simplest solution, and the one adopted by Bitcoin Cash, is to increase the Max Block size Limit parameter of the Bitcoin codebase. While Bitcoin's block size limit remains at 1 megabyte (allowing for ~250,000 transactions per day), Bitcoin Cash has increased the limit to 8MB, allowing for around two million transactions to be processed per day.