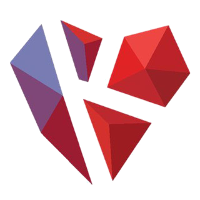 Blockchain infrastructure
KardiaChain ICO Review
ICO coming soon

: Dates not set
KardiaChain ICO will be conducted.
Token economics
Additional links
About ICO KardiaChain
KardiaChain opens up the possibility of interconnected Dapps, providing the infrastructure for Dapps to exchange data and interact with Dapps on other chains securely and seamlessly. One Dapp can request and access data from other Dapps on different chain, which reduce the need to duplicate the similar Dapps on multiple chains.