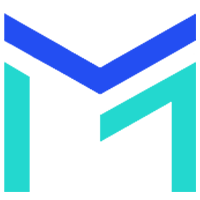 Blockchain infrastructure
MultiVAC IEO Review
IEO is ended

: 3 Apr — 9 Apr
IEO price
$ 0.006
KCS 0.00317
ATH ROI since IEO
USD: 2.5x  (149.9%)
Min/Max personal Cap
$180/$3600
Private/Pre-sale is ended

: 30 Dec 2018
Private/Pre-sale price
$ 0.008
ROI since Private/Pre-sale
ATH ROI since Private/Pre-sale
USD: 1.87x  (87.4%)
MultiVAC ICO will be conducted.
600,000,000 tokens were offered for public sale out of a 8,000,000,000 tokens for sale.
The project raised $ 19,800,000 out of $ 19,800,000.
Private/Pre-sale investors were able to buy MultiVAC tokens at a price $ 0.008. They have got -77.22% losses from their investments.
Interest
Token economics
Total Hard Cap
$ 19,800,000
Investment info
Know Your Customer (KYC)
Yes
Additional links
About ICO MultiVAC
The public sale (IEO ) have been conducted on April 3rd, 2019 at 22:00:00 UTC+8 on the KuCoin Spotlight platform.
Metrics
IEO Hard Cap: 3,6 million USD.
Offered % of tokens for sale: IEO on KuCoin will offer 600 million MTV (6% of the total supply), 1 MTV = 0.006 USD, KuCoin Shares within the limits of 180 to 3600 USD equivalent on one account are accepted (KYC is mandatory), the rate for KCS will be announced on the sale's day, FCFS.
Private round: 10,21%, 1 MTV = 0,008 USD, the vesting will start from the 4th month after the IEO and last nine months.
Seed round: 8,95%, 1 MTV = 0,005 USD, the vesting will start from the 4th month after the IEO and last 12 months.
Valuation of the last round of sales: 60 million USD.
Valuation of the initial circulation: 5,88 million USD.
Team
The team is quite large and skilled: 5 Ph.D.s in computer science and mathematics. All of the team members have experience working in large and prominent companies. The project's advisors are also top-tier and occupy senior-level positions in leading enterprises. Among the project's investors, there is the well-known NGC, and there is also a JRR Crypto fund that has Binance in its portfolio.