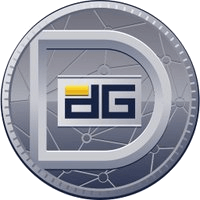 Market Cap
$ 100,380,038
Ƀ 15,343
ATH:  $ 1,186,944,710 
24h Trade Volume
$ 377,981
Ƀ 57.78
7,531 DGD
Supply
Circulating:
2,000,000 DGD
ATH Price
$ 593 
Ƀ 0.057 
Date:  28th Feb 2018
DigixDAO Price Chart
What is DigixDAO
Digix provides a use case for the tokenisation and documentation of physical assets through its Proof of Asset (PoA) protocol. The PoA protocol utilizes Ethereum and the InterPlanetary Files System (IPFS) to track an asset through its chain of custody. This allows for the open and public verification of an asset's existence without a centralized database. Digix also offers an API allowing other applications to be built on top of our asset tokenization service.