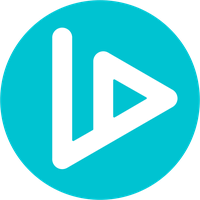 V-ID ICO Review
ICO is ended

: 15 Oct — 20 Dec 2018
ATH ROI since ICO
USD: 1.37x  (37.1%)
Private/Pre-sale is ended

: 15 Sep — 14 Oct 2018
Private/Pre-sale price
$ 0.08
ROI since Private/Pre-sale
ATH ROI since Private/Pre-sale
USD: 6.85x  (585.4%)
V-ID ICO was conducted from 15 Oct to 20 Dec 2018.
EUR, BTC, ETH currencies were accepted.
50,000,000 tokens were offered for public sale out of a 62,391,039 tokens for sale.
The project raised $ 3,400,000 out of $ 8,000,000.
Private/Pre-sale investors were able to buy V-ID tokens at a price $ 0.08. They have got 11.16% gain from their investments.
Investments of the V-ID are now down about 88.93 percent.
At the $ 0.548 ATH price on 1 Jul 2019 investors were able to sell this position with 1.37x ROI in USD.
The V-ID token is now trading at 0.22x in USD from the ICO price.
ICO token price was $ 0.400.
Token economics
Total Hard Cap
$ 8,000,000
Total Soft Cap
$ 1,000,000
Investment info
Know Your Customer (KYC)
Yes