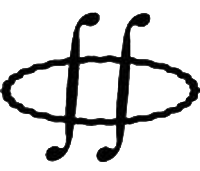 Newton Project IEO Review
IEO is ended

: 16 Apr — 16 Apr 2019
ATH ROI since IEO
USD: 6.89x  (589.2%)
Private/Pre-sale is ended

: 1 Mar — 31 Jul 2018
Private/Pre-sale price
Ƀ 5e-7
ROI since Private/Pre-sale
ATH ROI since Private/Pre-sale
BTC: 6.28x  (527.6%)
Newton Project ICO will be conducted.
BTC currencies was accepted.
The project raised $ 4,200,000 out of $ 35,300,000.
NaN NaN
Interest
Token economics
Total Hard Cap
$ 35,300,000
Investment info
Know Your Customer (KYC)
Yes
(TBA)
Additional links
About ICO Newton Project
The Newton project is a protocol-based economy infrastructure, focusing on a decentralized business agreement, which will serve many industrial applications in the future. It can be said that as long as there is a transaction, the Newton super exchange agreement can be used, and on this basis, Newton's vision is to make everyone benefit from the economic growth. At the same time, Newton will strongly support and develop DAPP, such as electronic business, social networking, financial tools and other applications to realize Newton's commercial application and social value.