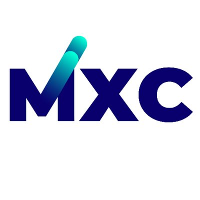 Machine Xchange Coin
[MXC]
Machine Xchange Coin ICO Review
ICO is ended

: 30 Sep — 19 Oct 2018
ICO price
$ 0.015
Ξ 0.00005
ATH ROI since ICO
USD: 2.11x  (111.5%)
ETH: 5.85x  (484.8%)
Private/Pre-sale is ended

: 1 Jun — 1 Sep 2018
Private/Pre-sale price
$ 0.015
ROI since Private/Pre-sale
ATH ROI since Private/Pre-sale
USD: 2.11x  (111.5%)
Machine Xchange Coin ICO was conducted from 30 Sep to 19 Oct 2018.
The project raised $ 24,000,000 out of $ 24,000,000.
Private/Pre-sale investors were able to buy Machine Xchange Coin tokens at a price $ 0.015. They have got -71.80% losses from their investments.
Investments of the Machine Xchange Coin are now down about 0.00 percent.
At the $ 0.0317 ATH price on 5 Dec 2018 investors were able to sell this position with 2.11x ROI in USD.
The Machine Xchange Coin token is now trading at 0.28x in USD and 0.45x in ETH from the ICO price.
ICO token price was $ 0.015, Ξ 0.00005.
Interest
Token economics
Total Hard Cap
$ 24,000,000
Ξ 8,000
Total Soft Cap
$ 10,000,000
Additional links
About ICO Machine Xchange Coin
The MXC "Machine eXchange Protocol" facilitates the uninterrupted exchange of information between connected devices.

MXProtocol places a keen focus on reducing collision between networks, constructing an interchain data market, developing a market for network coverage and introducing an independent Quality of Services (QoS) framework for both data providers and receivers.