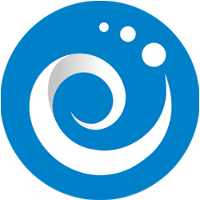 EveryCoin ICO Review
ICO is ended

: 25 Oct — 25 Dec 2018
ATH ROI since ICO
ETH: 0.53x  (-46.7%)
Private/Pre-sale is ended

: 25 Aug — 20 Oct 2018
Private/Pre-sale price
Ξ 0.000008
ROI since Private/Pre-sale
ATH ROI since Private/Pre-sale
ETH: 0.83x  (-16.7%)
EveryCoin ICO was conducted from 25 Oct to 25 Dec 2018.
12,400,341,878 tokens were offered for public sale out of a 88,800,000,000 tokens for sale.
NaN NaN
At the $ 0.000845 ATH price on 11 Jan 2019 investors were able to sell this position with ROI in USD.
The EveryCoin token is now trading at in USD and 0.1x in ETH from the ICO price.
ICO token price was N/A, Ξ 0.0000125.
Token economics
Total Hard Cap
$ 44,745,455
Ξ 246,100
Total Soft Cap
$ 3,454,545
Ξ 19,000