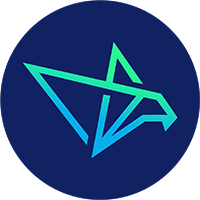 Eagle payment system is a new generation of payment system that is easy to use, has a low fee, complies with the regulatory regimes all jurisdictions.
Market Cap
$ 409,541
Ƀ 63.36
24h Trade Volume
$ 229
Ƀ 0.0354
40,211 EGX
Supply
Circulating:
72,000,000 EGX
EagleX Price Chart
EGX to USD Converter
EGX
United States Dollar (USD)
What is EagleX


Eagle payment system vision is to make crypto currency usable and acceptable in any place and for any kind of payment. Any token and digital asset convertible easily to a suitable fiat money.

Users can also exchange their fiat token to another fiat token through decentralized money exchange if needed.

Eagle payment system is using blockchain technology and supporting fiat money tokens that comply with the regulatory authorities of most jurisdictions and reduce the risk of cryptocurrency fluctuation. Imagine that everybody can buy a snack or pay for electricity using cryptocurrencies they have.