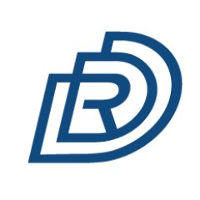 Blockchain infrastructure
DREP IEO Review
IEO is ended

: 25 Apr — 25 Apr 2019
IEO price
$ 0.00306
Ξ 0.000018
GT 0.0051
ATH ROI since IEO
USD: 2.13x  (113.4%)
ETH: 2.33x  (133.2%)
Private/Pre-sale is ended

: 1 Aug — 6 Aug 2018
Private/Pre-sale price
$ 0.0077
Ξ 0.0000164
ROI since Private/Pre-sale
ATH ROI since Private/Pre-sale
USD: 0.85x  (-15.2%)
ETH: 2.56x  (156.0%)
DREP ICO will be conducted.
ETH currencies was accepted.
The project raised $ 3,060,000 out of $ 21,061,000.
Private/Pre-sale investors were able to buy DREP tokens at a price $ 0.0077. They have got -70.76% losses from their investments.
Interest
Token economics
Total Hard Cap
$ 21,061,000
Investment info
Know Your Customer (KYC)
Yes
Additional links
About ICO DREP
1) When will miners get their reward?
Mining tokens will be sent by Q2.
2) How many DREP tokens I will get?
The number of tokens you get from every tranche is as follows:
Private strategic sale:
1ETH=86602DREP
Private Presale
1ETH=71320DREP
Public Presale
1ETH=67358
Crowdsale
1ETH=60622DREP
IEO
1ETH=55555DREP
3) What is the team's lockup?
Team tokens are vested over four years, 10% release one year from first listing day, thereafter, 15% every six months.